March 19-25 is recognized by the World Council of Churches (WCC) as the Week of Prayer for Overcoming Racism and Xenophobia.
*Image courtesy of Taking it Global (https://days.tigweb.org/week-of-solidarity-with-the-peoples-struggling-against-racism-and-racial-discrimination)
The week of prayer focuses on people who continue to suffer from racial discrimination and xenophobia in various parts of the world. The WCC is providing materials for each day that include songs, scriptures, reflections, and more.
The week includes March 21, International Day for the Elimination of Racial Discrimination, which recognizes the injustices and prejudices fuelled by racial discrimination that take place every day, as well as March 25, International Day for the Remembrance of Victims of Slavery and the Trans-Atlantic Slave Trade.
The timeframe of March 21-27 is also recognized in the United States as the Week of Solidarity with Peoples Struggling Against Racism and Racial Discrimination.
Additionally, the 75th anniversary of the adoption of the Universal Declaration of Human Rights lands on 2023.
The ELCIC lifts up a prayer from a recent joint statement from the four leaders of the Evangelical Lutheran Church in Canada, Anglican Church of Canada, Evangelical Lutheran Church in America and The Episcopal Church in recognition of the International Day for the Elimination of Racial Discrimination: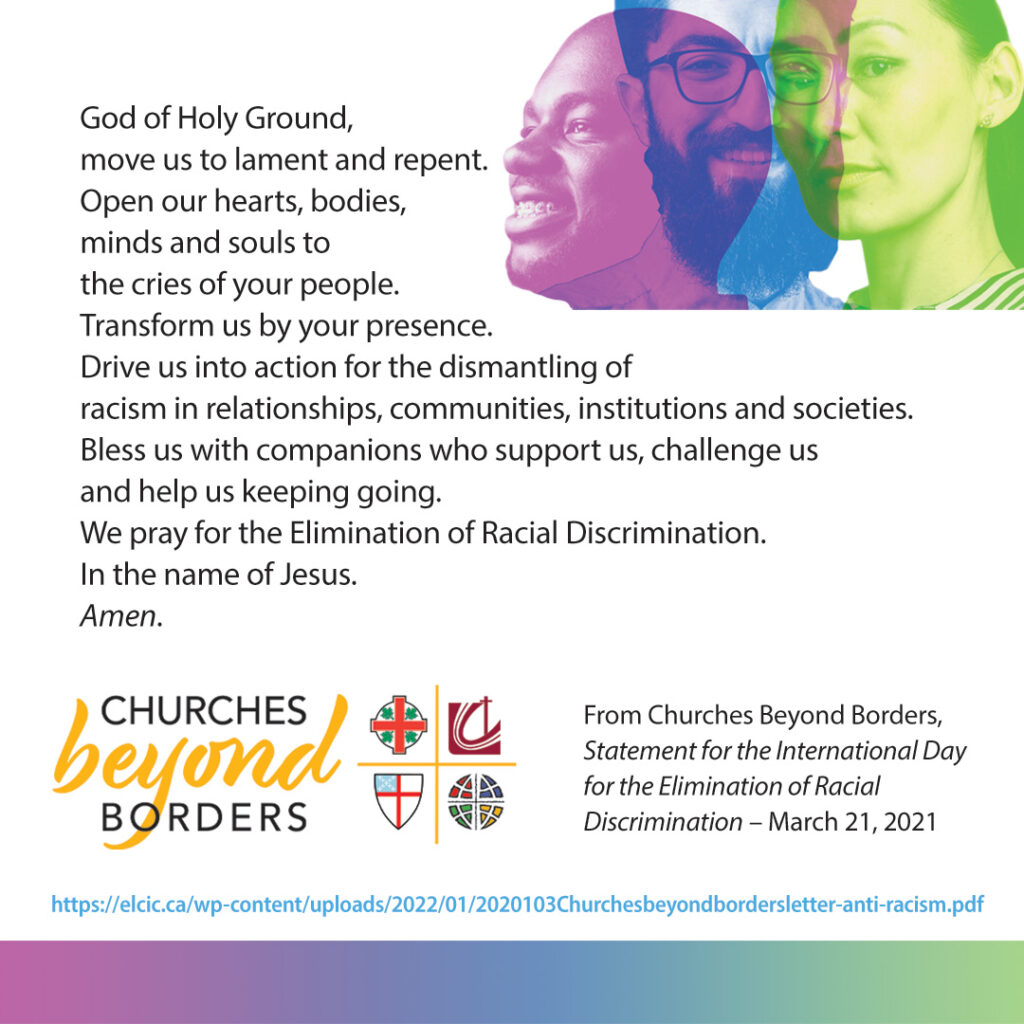 Additional resources can be found below: